Sousenkyou guide book COVER
Two weeks from now, the sousenkyou guide book will be released (17th may). Day by day, the official guide book twitter account reveals the members that will be featured on the cover.
Today, Yabuki Nako (HKT48 Team H) is the 4th member to be on the cover, along with Tomonaga Mio, Mukaichi Mion and Takayanagi Akane. There are still 12 empty spots, waiting to be fufilled.
AKB48総選挙公式ガイドブック2017の表紙メンバーを発表!

4人目はHKT48/AKB48の矢吹奈子さん!15歳で選挙本初表紙入り!😊😊

■アマゾンhttps://t.co/VDY8TkAsCC
■楽天https://t.co/yNf3jVWHmq #超注目の16人 pic.twitter.com/PyjwqzYBjT

— AKB48総選挙ガイドブック【公式】 (@akb_senkyo_2017) 4 mai 2017
BNK48's debut at a festival
BNK48 will appear alongside with AKB48 at Viral Fest Asia in Bangkok on 3rd June 2017. Will we hear their first song ?
Takeuchi Miyu's new cover
The AKB48 member, Team B, Takeuchi Miyu provides us once more with an awesome cover from AKB48 and this time it's Bokutachi wa Tatakawanai.
Ota Nao spotted !
For the japanese car championship "SUPER GT 2017 Series", there was a livestream which broadcast the second round live. We can see Ota Nao from Team 8 holding the flag for the last lap, for a few seconds (at 3:12:47). She won a kart tournament against others team 8 members before hand, and that was the prize !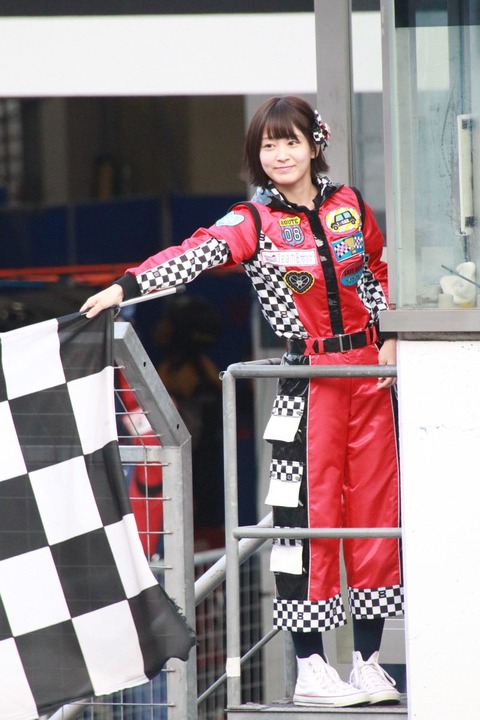 Source Team 8 755 (Kansai Area)
Nogizaka46 x 7eleven
In this new 7eleven promotion featuring Nogizaka46 members, they have been asked to make an original lunch box that will be sold at 7eleven stores.
\本日より予約受付開始!/
セブン-イレブン限定スペシャルレシピフォトカード付き
「乃木坂46 11福神予約弁当(全7種)」☆数量限定なのでお早めに!https://t.co/sLudb8yovq pic.twitter.com/li7lWGRzxP

— セブン‐イレブン・ジャパン (@711SEJ) 4 mai 2017
Pictures from AKB48 Press Conference
Thanks to our friend and professionnal photographer NATHAN GEY, you can see a few photos below of the "Negaigoto no Mochigusare" (AKB48 48th single) press conference which took place few days ago. Photos are property of Nathan GEY.
Check out his website !
Thank you !
Thanks a lot everyone for sharing this very new site among fans, we do hope you are enjoying it. Feedback and comments are welcome !
「手をつなぎながら公演」
終わりました!
みなさまのご声援ありがとうございました!!!
引き続きTⅡ+研究生をよろしくお願いします!

チームTⅡ担当H pic.twitter.com/AEs3uoYo3k

— HKT48 (@hkt48_official_) 4 mai 2017