NMB48 on Twitter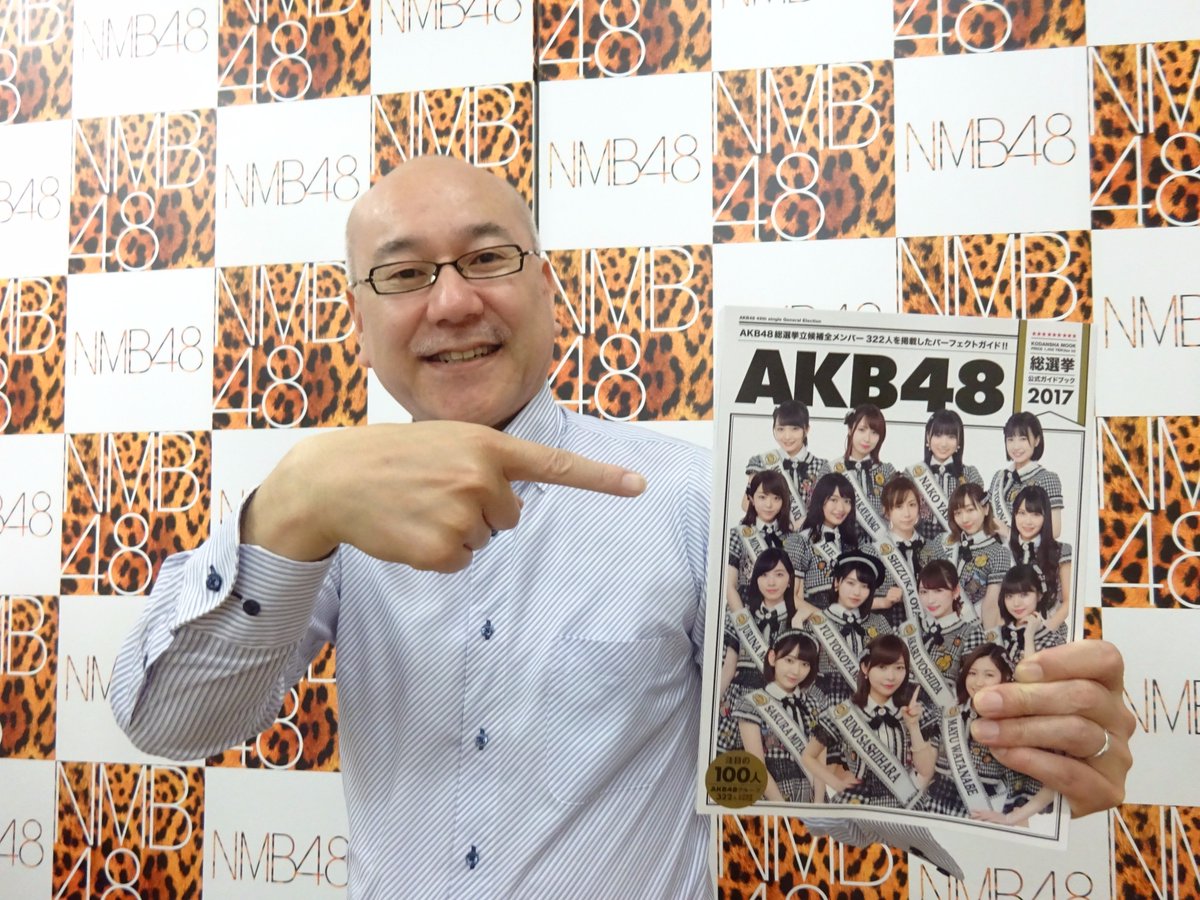 It was about time. NMB48 has now an official Twitter account : @nmb48_official . 
Universal Studios Japan's concert lineup
Members who will be at USJ concert on 3th june has been revealed.
Yokoyama Yui – Mukaichi Mion – Kubo Satone – Kashiwagi Yuki – Kato Rena – Watanabe Mayu – Kojima Mako – Takahashi Juri – Nagano Serika – Yamada Nanami –  Matsui Jurina – Yamamoto Sayaka – Shiroma Miru – Miyawaki Sakura – Matsuoka Hana – Kitahara Rie
 Seitansai for Tomonaga Mio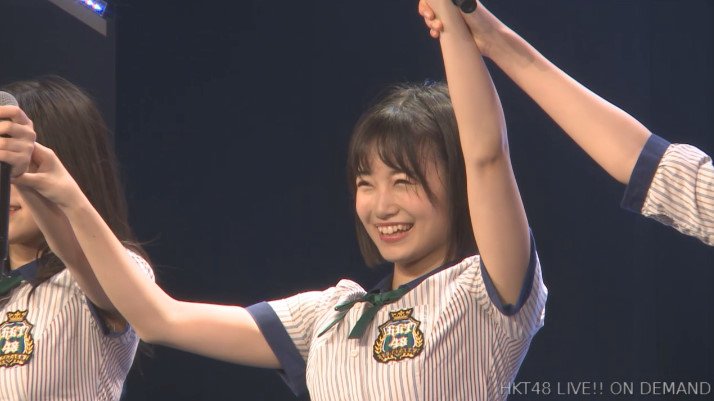 Tomonaga Mio held her birthday stage today with Team KIV for her 19th birthday.
She received a letter from Yamada Noe (NGT48).
Lineup :
Tomonaga Mio – Imada Mina – Iwahana Shino – Ueki Nao – Shimono Yuki – Tanaka Yuka – Tomiyoshi Asuka – Fukagawa Maiko – Fuchigami Mai – Murashige Anna – Motomura Aoi – Moriyasu Madoka – Hokazono Hazuki (Team TII) – Imamura Maria (Team TII) – Yamada Marina (Team H) – Komada Hiroka (Team H)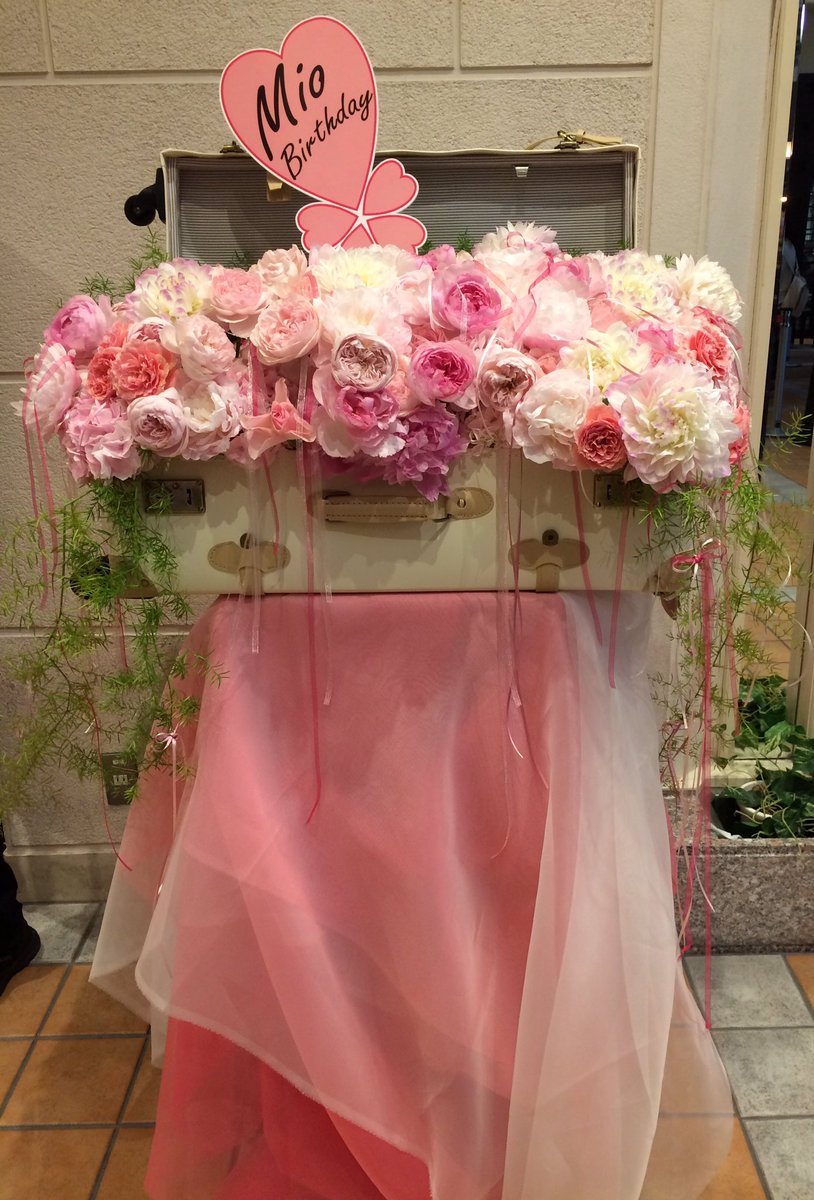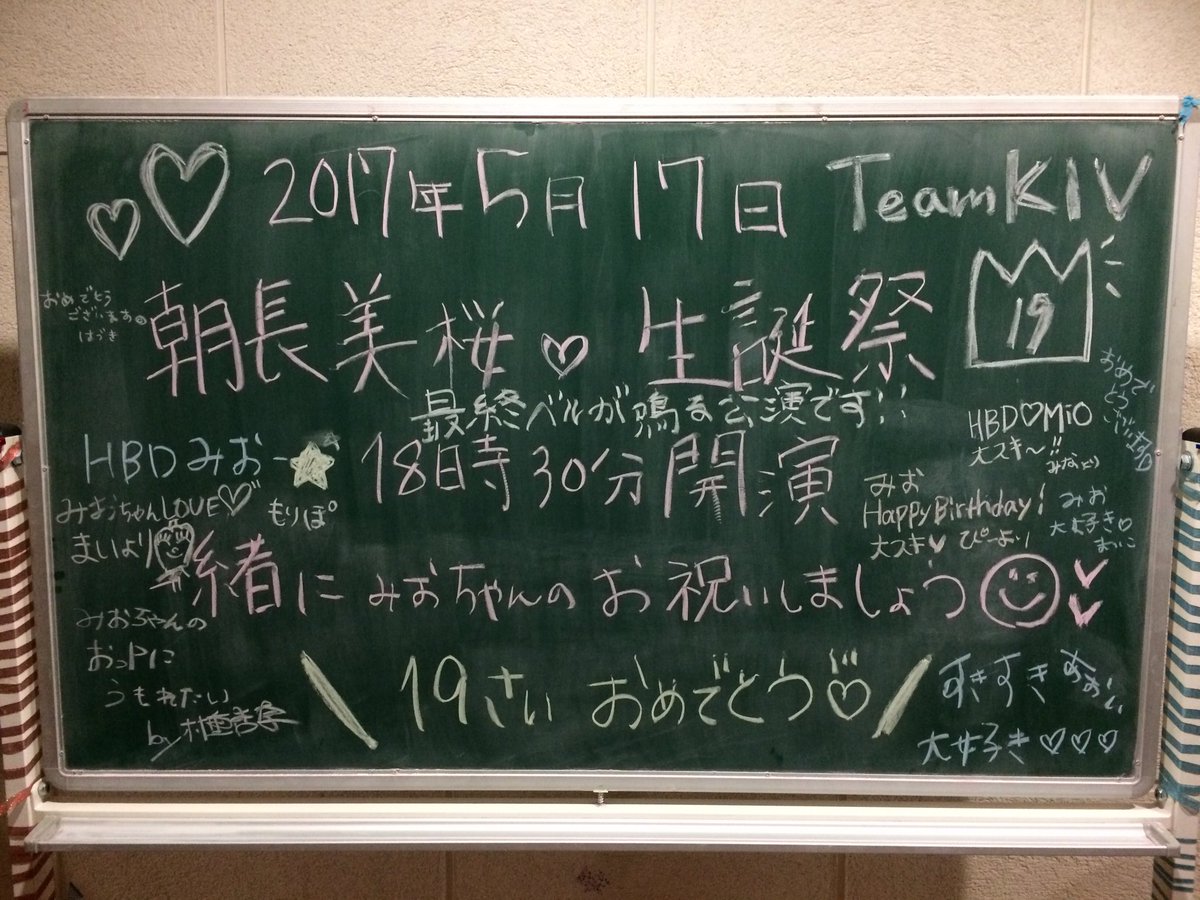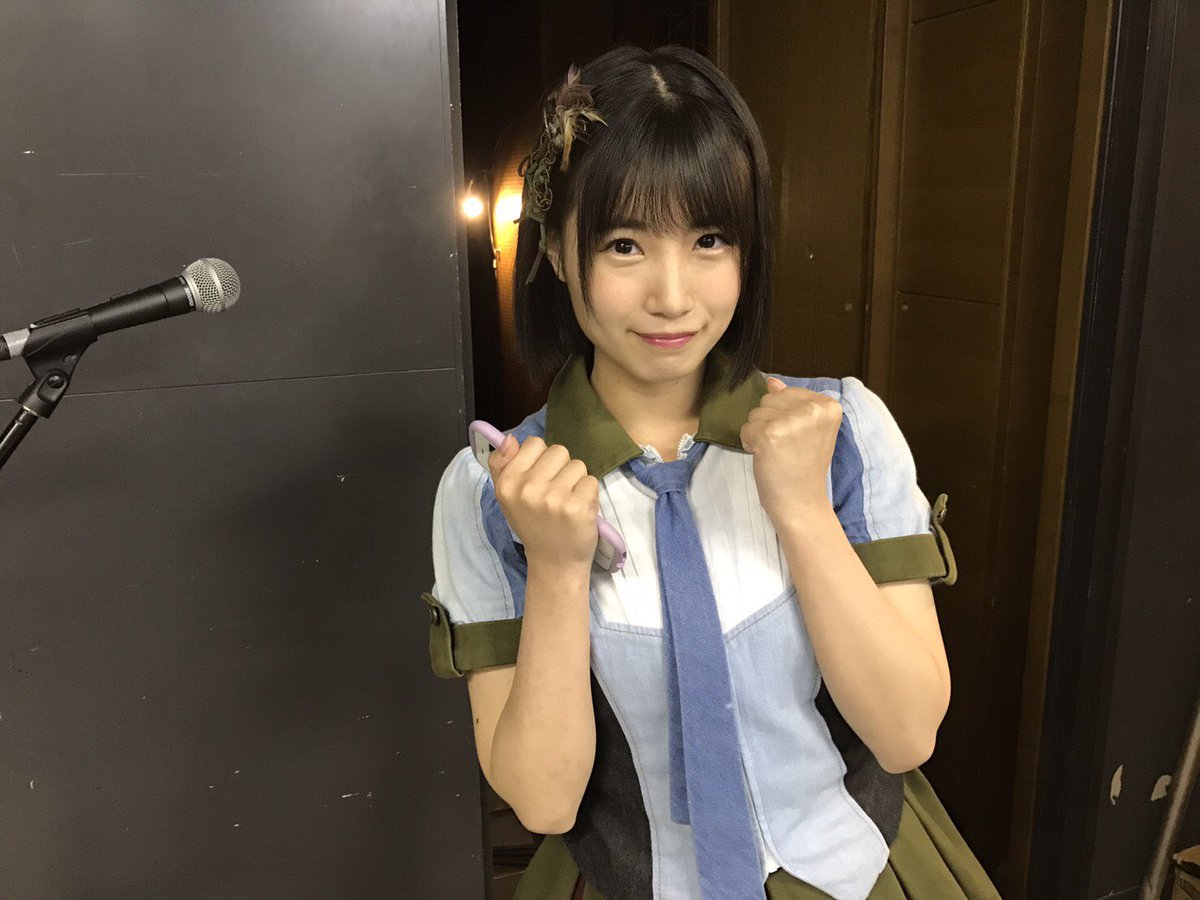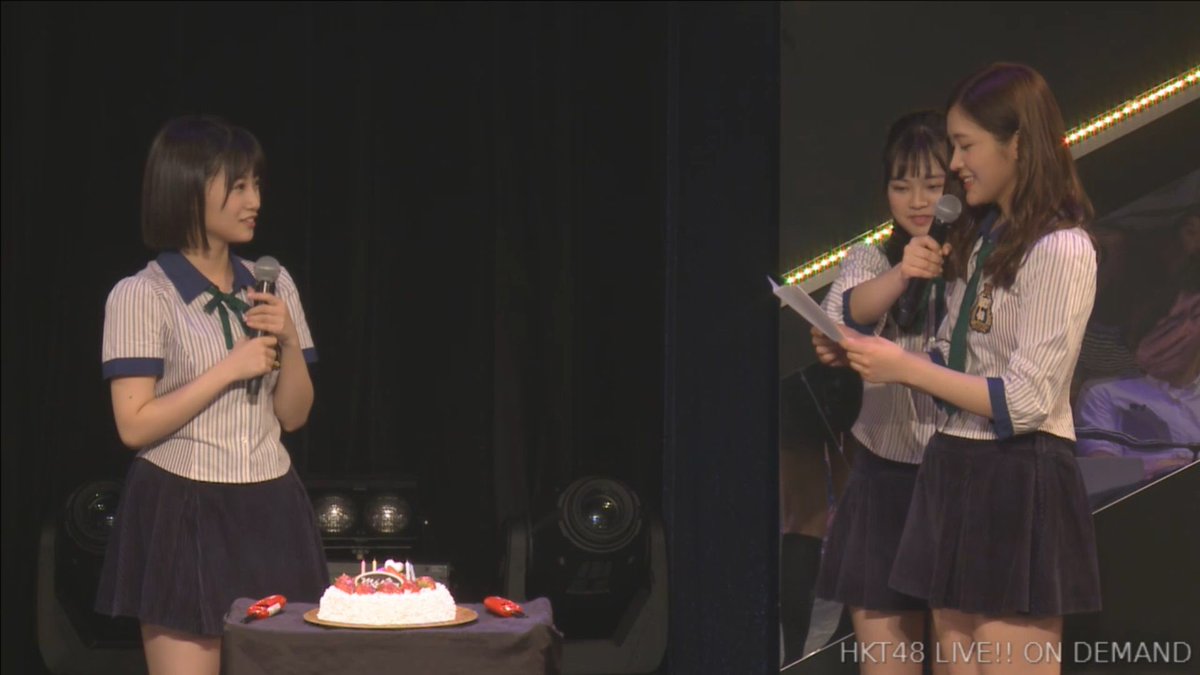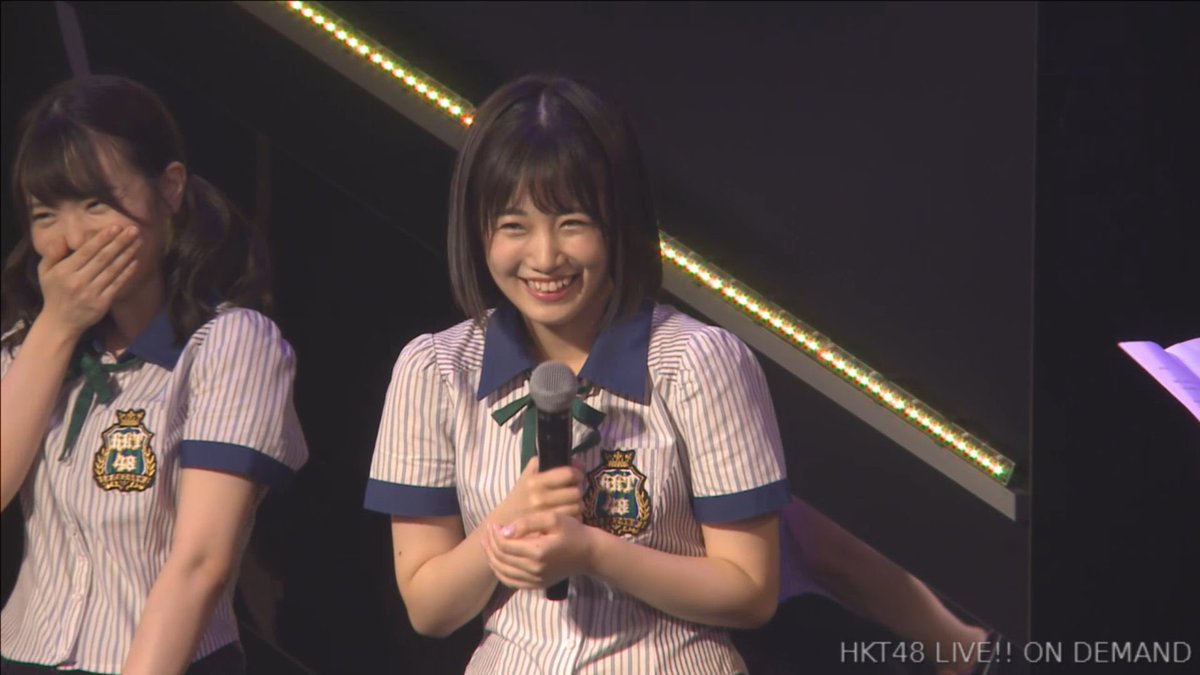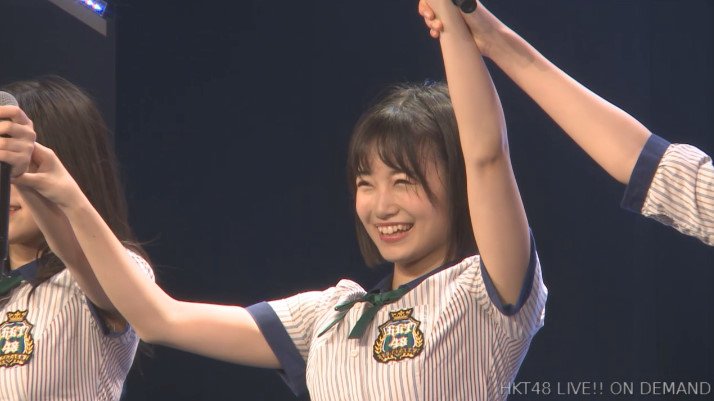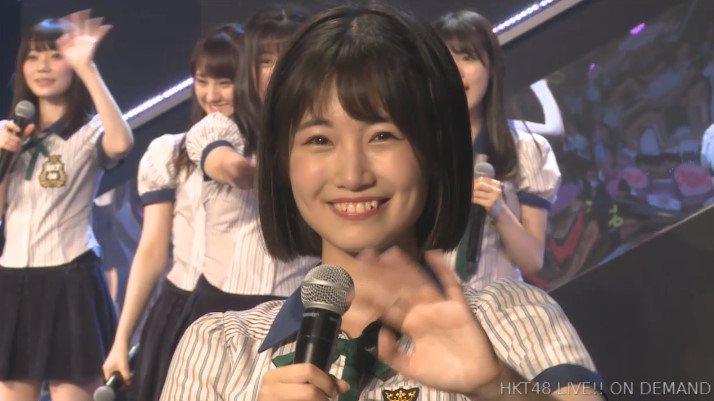 She started using her Twitter account :  @30_mio_0517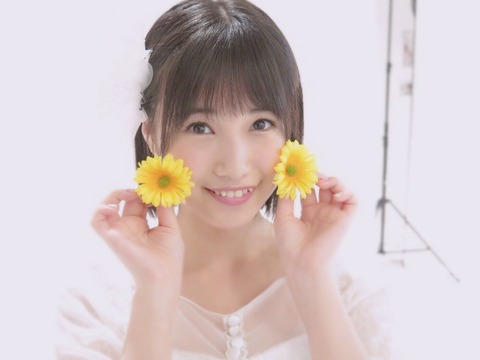 Twitter HKT48 – Blog Asukyann – Daily AKB48 – Blog HKT48 Matomemon
Seitansai for Mizokawa Mirai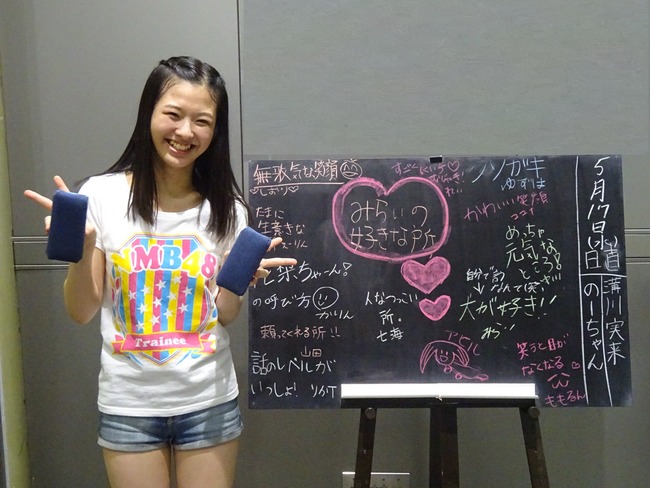 Mirai held her birthday stage at the NMB48 theater with other kenkyussei.
She's 13 years old since last 13th may.
lineup :
Mizokawa Mirai – Ando Erina – Iwata Momoka – Umeyama Cocona – Kojima Karin – Shimizu Rika – Jonishi Rei – Nakagawa Mion – Nishinaka Nanami – Hongou Yuzuha – Mizuta Shiori – Yamada Suzu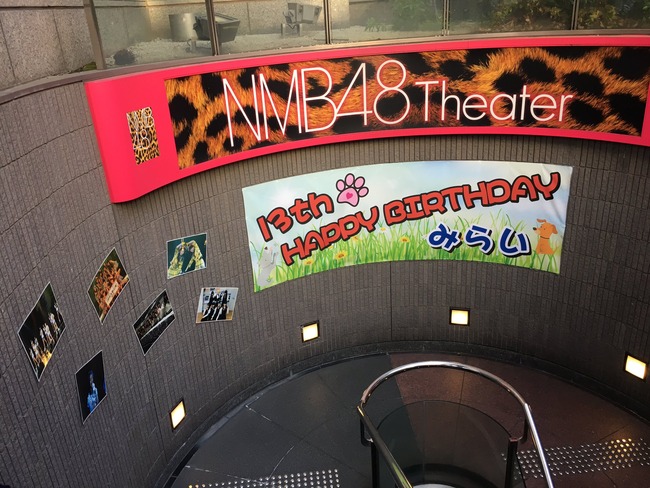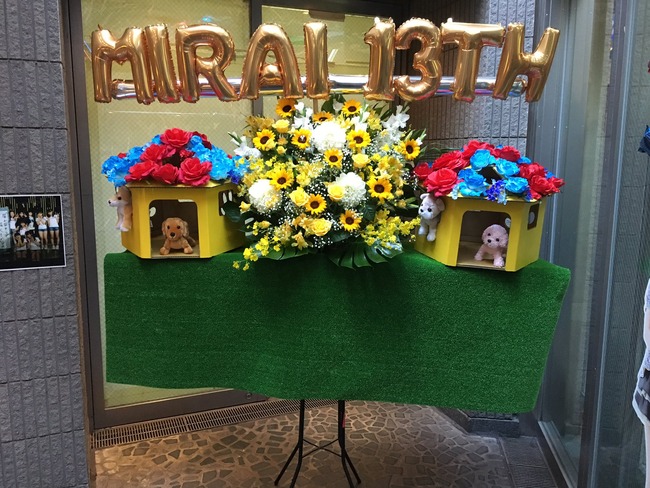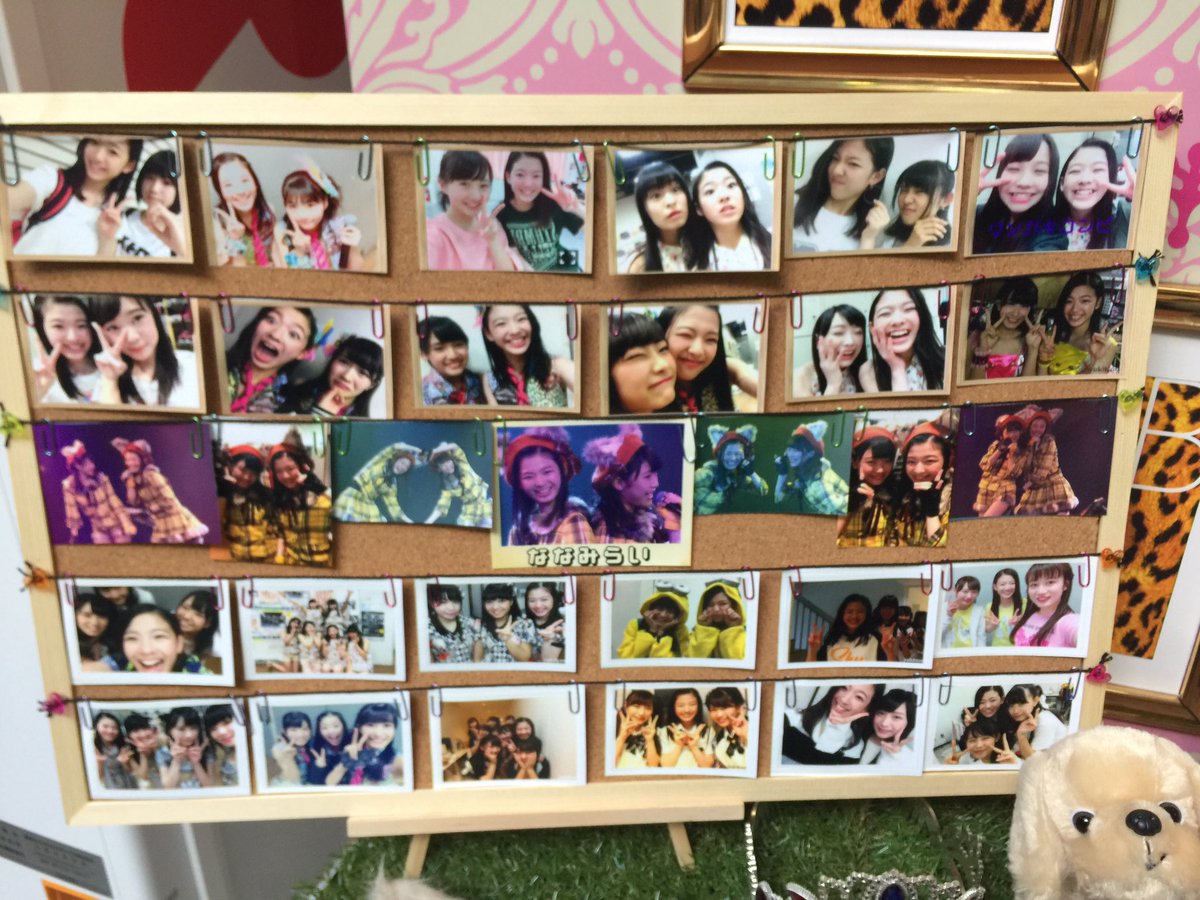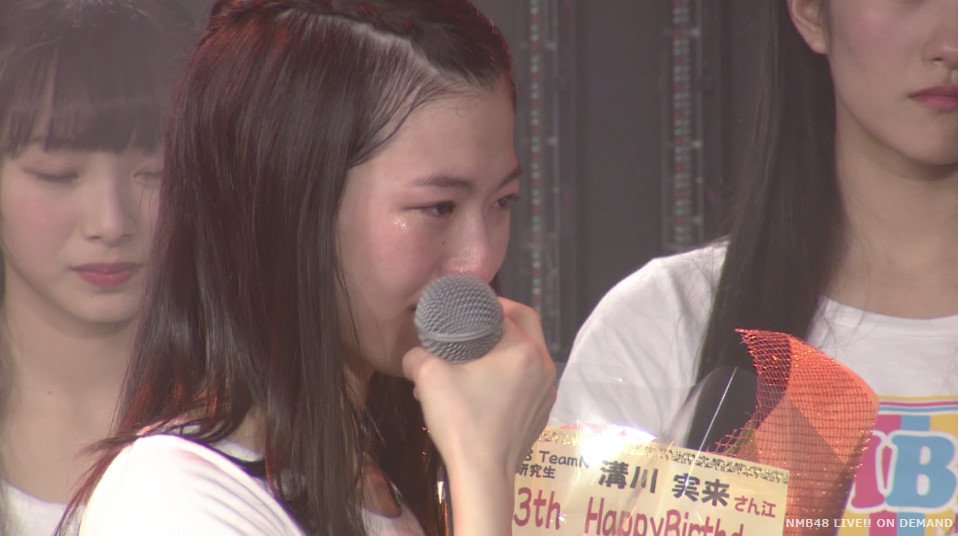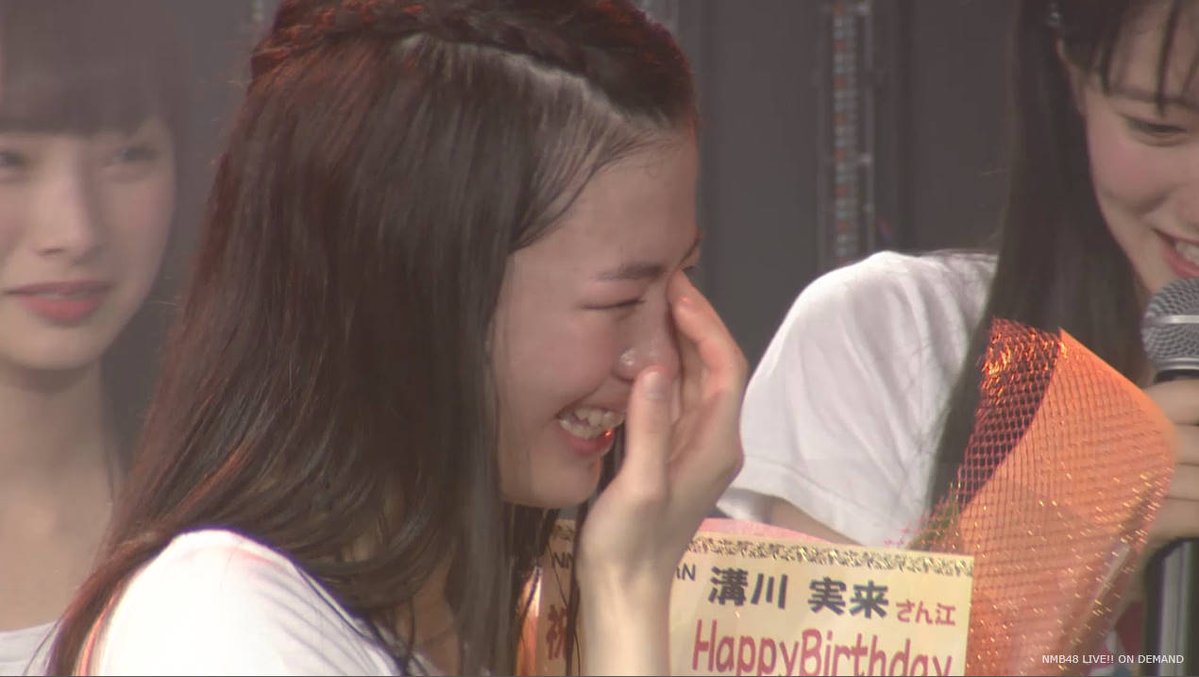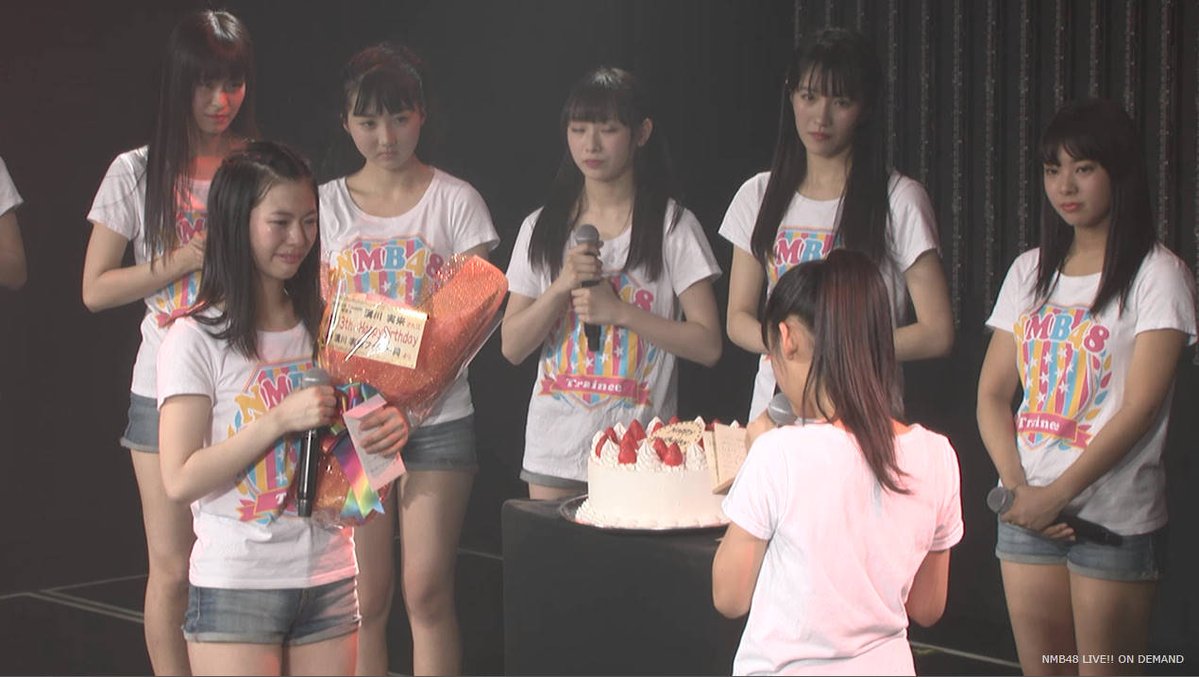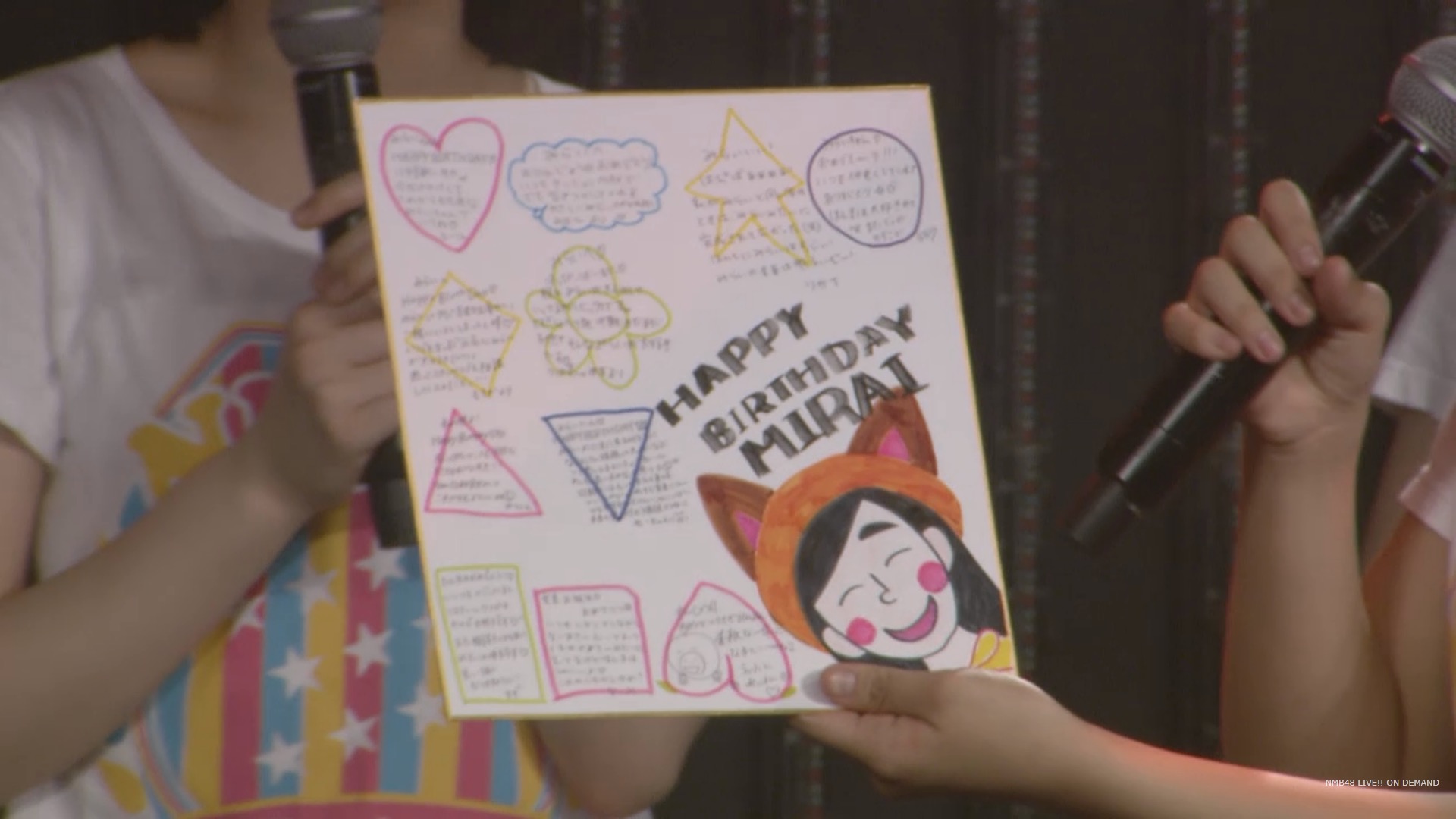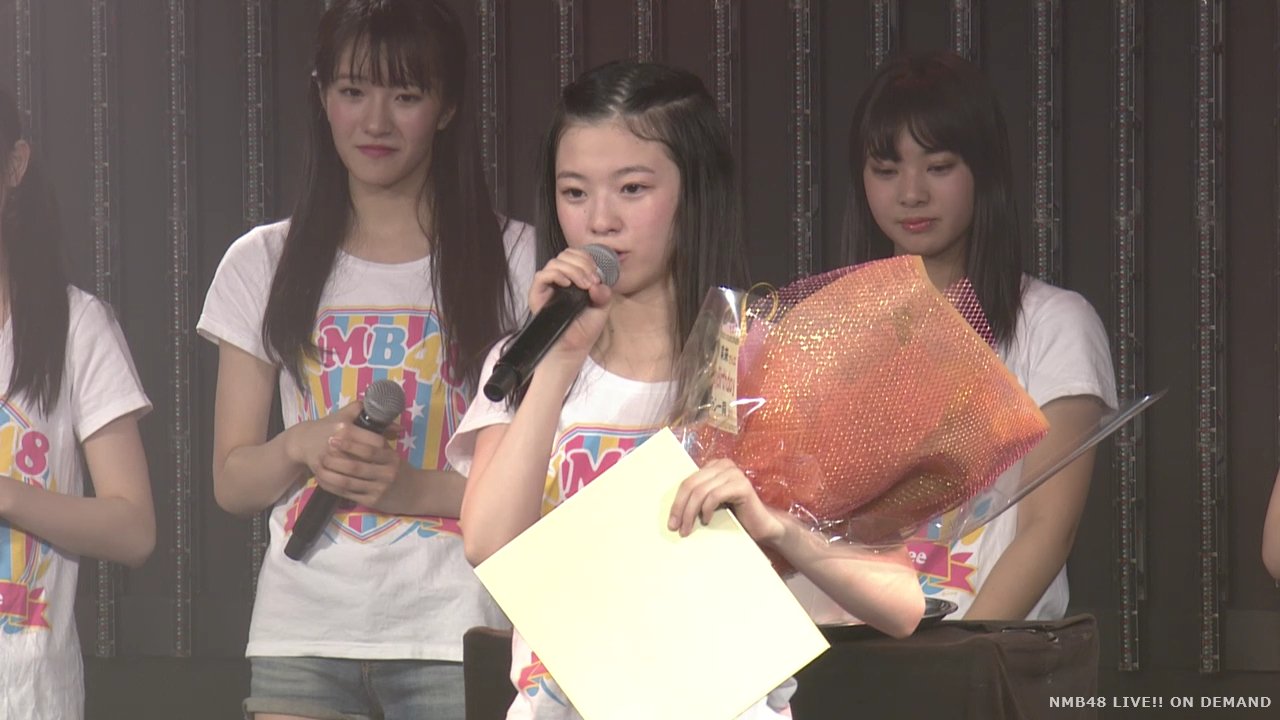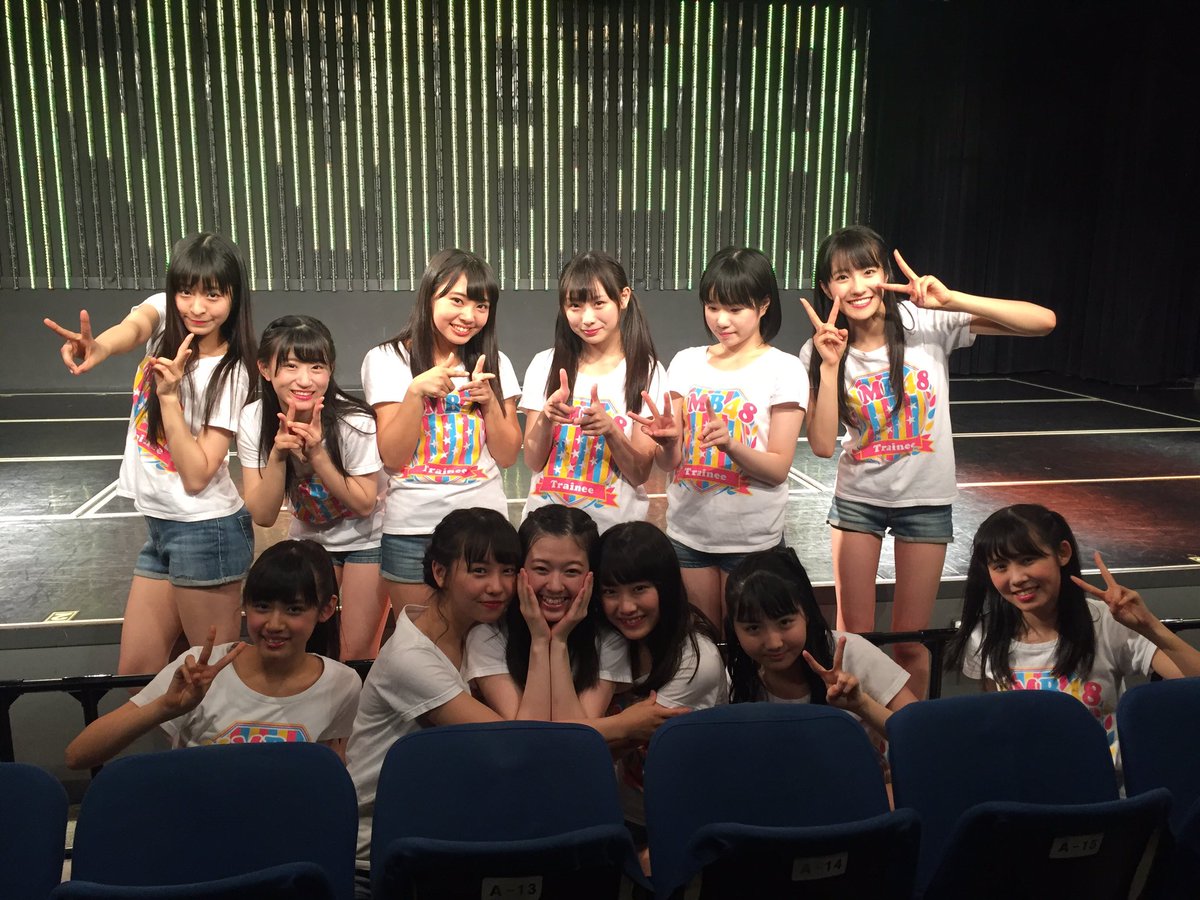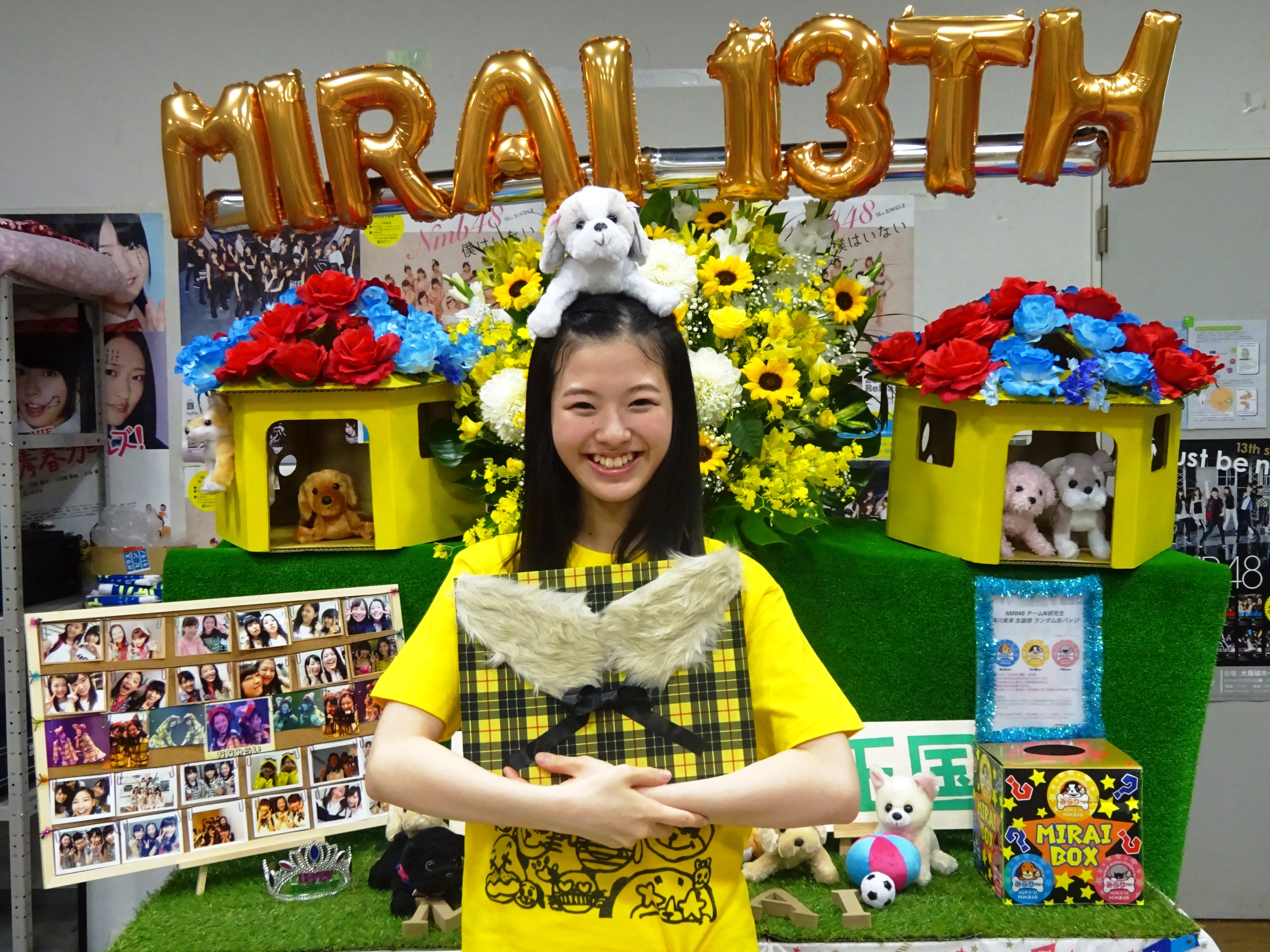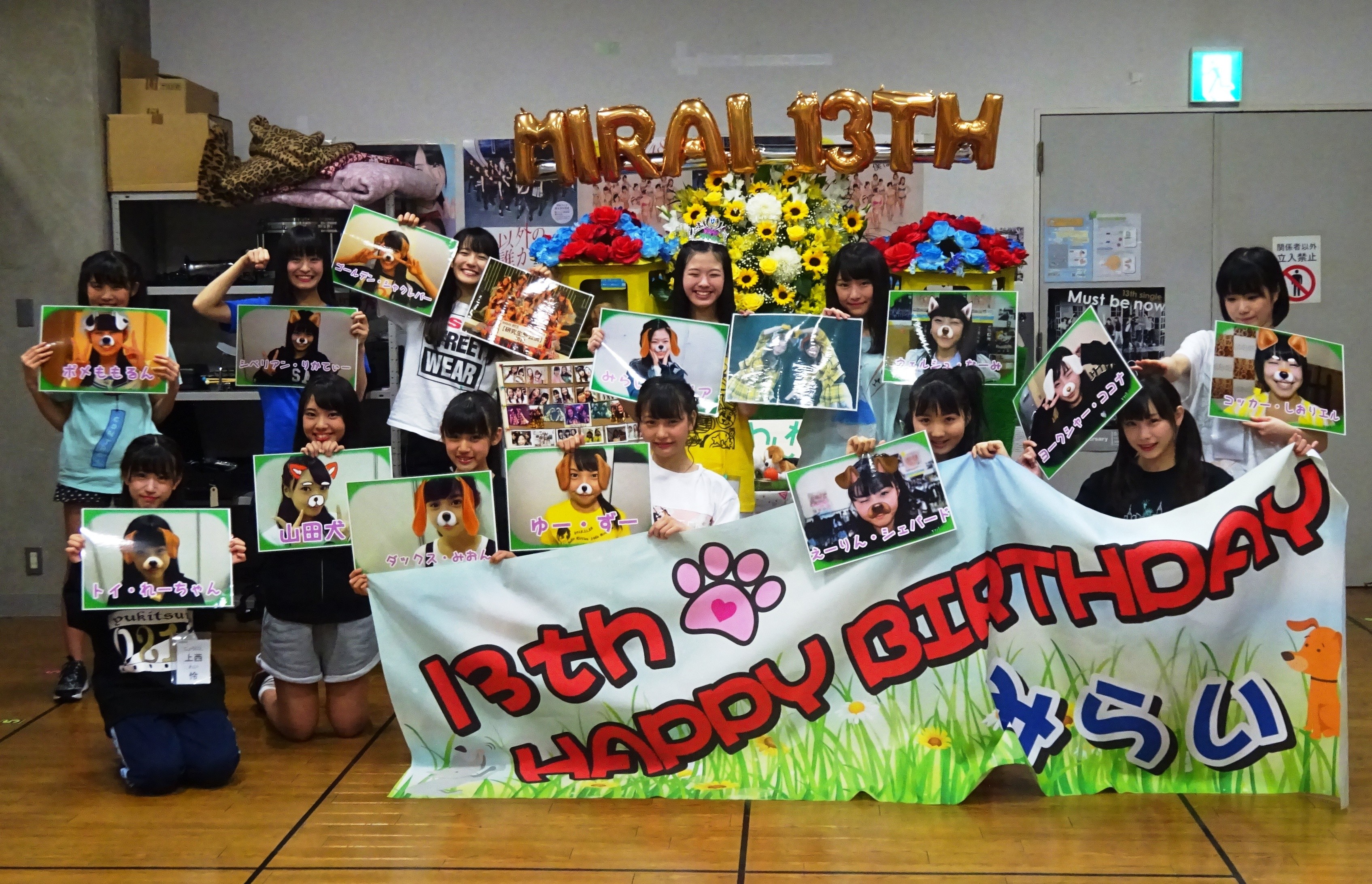 Blog NMB48 Matome – Blog NMB48 Matometter
Magazine covers
Akimoto Manatsu for Weekly Shonen (17th may)
Today birthday are…
Tomonaga Mio ! She's now 19th years old.
Mio was born on 17th may in Fukuoka.
She's an HKT48, Team KIV member from the 2nd generation. She has a keinnin position with AKB48, Team 4.
Sousenkyo ranking :
5th SSK : 59ème place (Future Girls)
6th SSK : 27ème place (Undergirls)
7th SSK : 21ème place (Undergirls)
8th SSK : 23ème place (Undergirls)
You can follow her on : 755 – Instagram – Google+ – Twitter
Kobayashi Kana ! She's now 26 years old.
Kacchan was born on 17th may 1991 in Saitama.
She was an AKB48, Team B member, from the 2nd generation. She left the group on 31th march 2016.
She ranked 41th at the 4th Sousenkyou.
She failed audition for the 1st generation members.
You can follow her on : Blog Ameblo – Twitter